Monday 11th December
8pm
Music as the Language of Faith Lecture
Dr. Ulrich Ruh (Lecture) and William Cuthbertson (Piano)
Bach, arr.von Myra Hess, "Jesu, Joy of mans desiring "
Bach, arr.Busoni, "Ich Ruf zu dir mein Herr
Bach arr.Busoni, "Nun komm der Heiden Heiland "
Liszt, Ave Maria & Pater Noster from "Harmonies poétiques et religieuses "
Liszt, "Der heiliger Franziskus von Paola über den Wogen schreitend "
Bach/Gounod, Ave Maria
Olivier Messaen: "Vingt regards sur l'Enfant Jésus ",Regard du silence, Le Baiser de L' Enfant - Jésus
Gemeindezentrum St. Margarethen, Kirchplatz 7, Waldkirch statt. Entry 4€, Children & students free.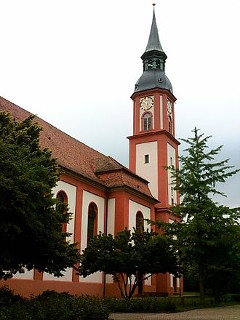 Friday 24th November
7pm
Chopin Concert
Eliane Reyes
William Cuthbertson

Chopin Ballade Op.52 Nr.4 F minor
Chopin Barcarolle Op.60
AUA Auditorium, Ratchadamnern Road, Chiang Mai, Thailand. Tickets:500 Baht, 200 Baht for students.
Mon 20th Nov
7pm
Chopin International Piano Competition Concert
William Cuthbertson

F.Chopin : Barcarolle Op.60
F.Chopin : F minor Ballade Op.52

Eliane Reyes

M.Ravel : Jeux d'eau
C.Debussy : L'isle joyeuse

Saori Haji

C.Debussy : Reflets dans l'eau
F.Chopin : Waltz C sharp minor Op.64 No.2
M.Ravel : Scarbo
Siam Ratchada Auditorium, Yamaha Ratchadapisek Music School, Bangkok, Thailand.(600 baht, 300 baht for students)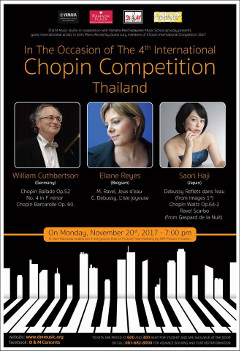 Sat 4th Nov
7pm
Masterclass Participants Concert
Rosmarie Schmidt

W.A.Mozart, Sonata in C major K.279 First movement, Allegro

Agnes Joshi-Meili

J.Brahms, Intermezzo in A Minor, Op.76 No.7
Genari Karganoff Op.10 No.1 Souvenir OP.10 No.2 Petite Valse

Christian Loeschke

J.Brahms, Intermezzo in E flat major Op.117 No.1 Intermezzo in B Minor Op.117 No.2

Saeko Saito

R.Schumann, Scherzo Op.32 No.1
F.Chopin Etude Ges Major Op.10 No.5

Robbert van Steijn

F.Liszt, Sonnetto di Petrarca 104
F.Chopin, Ballad in F Minor Op.52
Donations welcome. Orgelbauersaal, Orgelstiftung, Gewerbekanal 1, Waldkirch, Baden-Württemberg, Germany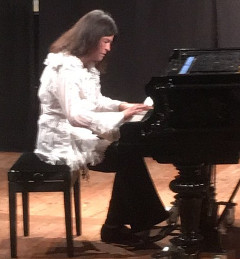 Wed 1st Nov
7pm
Piano Masterclass Concert
With:
Ekaterine Khvedelidze
Ceacute;sar Franck/Zhukov Preacute;lude, Fugue et Variation op. 18
Alexander Skrjabin: 12 Preacute;ludes, op. 11
Freacute;deacute;ric Chopin: 12 Préludes, op. 28
Donations welcome. Orgelbauersaal, Gewerbekanal 1, Waldkirch, Baden-Württemberg, Germany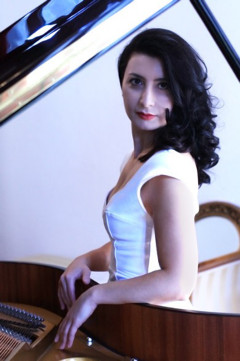 Mon 30th October-
Sat 4th November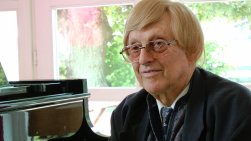 Sun 8th October
5pm
J.S.Bach, Goldberg Variations
Gutshof Güntert
, Schloßgasse 4, 79295 Sulzburg-Laufen,Markgräflerland, Baden-Württemberg,Germany. Tickets from €20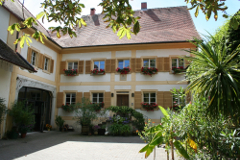 27.September Bad Krozingen
28.September Lörrach
6.October Freiburg
7.October Schopfheim
20.October Bad Säckingen
9.November Schopfheim
9.December Emmendingen
Concert Season for the Old and Infirm with Ivetta Viatet (Russia), Violin
Wolfgang Mozart, Sonate G Major KV379
Pietro Antonio Fiocco, Allegro
Igor Stravinski, Russian Childrens Song
Bohuslav Martinu, 3 Arabesques
Edward Elgar, Salut d'amour Op.12
Henryk Wieniawski, Polonaise A-Dur Op.43
Pablo Sarasate, Introduction & Tarantella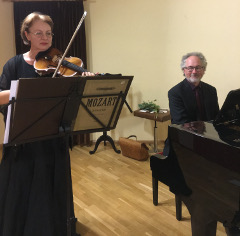 Sat 9th
Sun 10th
September
5pm
Concert at Elfenau Park, Bern, Switzerland
J.S.Bach Goldberg Variations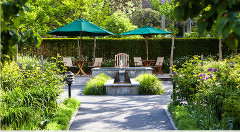 Sun 9th July
11.00am
Piano Matinée
Johann Sebastian Bach Partita C Minor BWV826
Franz Schubert, Sonate A Major D664
Maurice Ravel, Pavane pur une infante défunte, Valses nobles et sentimentales, Albordo del Gracioso
tickets 15€, 13€ concession, 7€ children under 16. Elztalmuseum, Waldkirch, Germany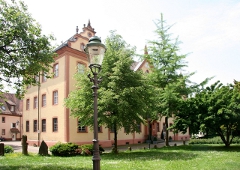 Fri 28th April
7.30pm
Pleasure journey in the time of Sturm und Drang and the Weimar Classic
Peter M. Ritter recites well-known and popular texts and poems by Johann Wolfgang von Goethe
William Cuthbertson plays the Grand Sonata Pathetique Op.13 by Ludwig van Beethoven.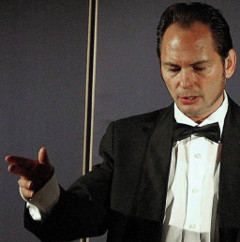 Sat 1st April
7.30pm
Concert with William Cuthbertson (Piano) and Stephan Ronkov (Organ)
F.Liszt Fantasy and Fugue on the Choral Ad nos,ad salutem undam for Organ
F.Liszt Sonata in B Minor for Piano
W.Cuthbertson, Fantasy on the Gregorian chorale Videns dominus...Lazare veni foras for organ and piano
St.Margarethen Church, Waldkirch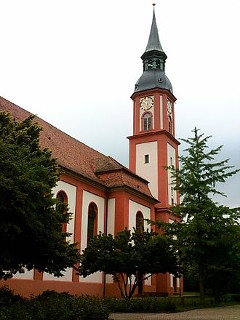 Fri 10th March
3 pm
Concert
Der Burgerspittel im Viererfeld
, Bern, Switzerland.Entrance free.
Johann Sebastian Bach, Partita C-Moll
Franz Schubert, Sonate A-Dur
Maurice Ravel, Pavane pur une infante défunte, Valses nobles et sentimentales