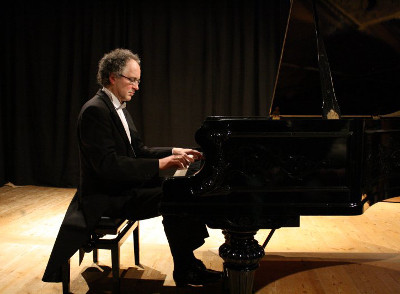 Monday 3rd - Thursday 6th August 2020, 21st International Peter Feuchtwanger Piano Masterclass

Cancelled due to Covid-19





Tuesday 4th August 2020, 7pm, - Masterclass Concert with Alla Dolzhenko (Russia)

Programme:

Scarlatti
Rachmaninov
Schubert (duet with William Cuthbertson)
Mussorgsky

Elztalmuseum, Kirchpl. 14, 79183 Waldkirch, Baden Wurtenburg, Germany.

Cancelled due to Covid-19





Sunday October 18th 11am and 12:15pm Concerts

Selected jewels of piano music by composers from three centuries at the Elztalmuseum Waldkirch





Monday November 2nd 2020, 7:30 pm

Bildungswerk Waldkirch, meindezentrum st.Margerethen, Kirchplatz 7, Waldkirch. Beethoven - an evening of music for the 250th birthday. Prif.Dr.Ulrich Ruh, lecture, WIlliam Cuthbertson, piano. Free entry, donations requested. Registration required at 07681 478530.

canceled due to Covid-19





Saturday, November 26th 7:30 pm

Eurythmy to commemorate the dead with the Freiburg Eurythmy Stage. Christian Community Freiburg, Goethestr. 67a, Freiburg. Reciter: Gudrun Genkinger, piano: William Cuthbertson.

Canceled due to Covid-19





Friday, December 11th. 8:30 pm, silent film accompaniment: Buster Keatons The General

Community cinema, Klappe 11, Waldkirch. Registration required by email: lappe11@elztal.net



Friday, March 5th 8:30 pm, William Cuthbertson and Frauke Hoffman

Margold by Billy Mayerl and Dizzy Fingers by Zez Confrey. Frauke Hoffmann will be singing the Habanera from Carmen, Besame Mucho and Memory (Lloyd Webber)





Concert program

Click here for the 2020 Program.