Monday 18th November
8pm
Clara Schumann – an evening of music dedicated to the 200th anniversary of her birth.
William Cuthbertson will play piano works by Clara Schumann and Prof.Dr. Ulrich Ruh will talk about her life and works.
Caprice à la Bolero Op.5 Nr.2
Nocturne Op.6 No.2
Romanze Op.11 No.1
Romanze Op.11 No.2
Scherzo Op.10
Romanze Op.21 No.1
Romanze Op.21 No.3
At Gemeindezentrum St. Margarethen, Kirchplatz 7, Waldkirch, Baden Wurtenburg, Germany.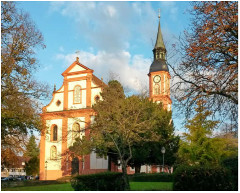 Friday, 20th September
8:15-9:15pm
Poetry and Piano
Poems written by the great humorist, Wilhelm Busch, with Martin Lunz, actor and William Cuthbertson at the piano (playing his own compositions and improvisations). At the Kurhaus, Schlossplatz 2, 79410 Badenweiler, Breisgau-Hochschwarzwald, Baden-Württemberg, Germany. Tickets 13€ in advance from Bookstore Heinrich, Luisenstr. 20a, Badenweiler, Germany, or 15€/14€ at the door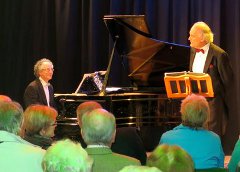 Tuesday 30th July
7.30pm
Masterclass closing concert
Marlene Baer, L. van Beethoven Sonata in C sharp minor 1st movement, Adagio Sostenuto Op.27 No.2
Hans Branger, F.Schubert Allegretto C Minor Piano Piece E flat major D 915 D 946
Christian Löschke, F.Mendelssohn, Songs without words, A major Op.38 No. 4
Christian Löschke, Christian Löschke, Sonatine 1. Allegretto 2. Andante 3. Presto 4. Allegro - Agitato
Robbert van , A.Skrjabin, Etude in F sharp minor Op.8 no. 2, 2 Poems 1st F sharp major 2nd D major Op.32, 2 Poems Op. 69 +
Christian Löschke, Tariqa No.1 by Peter Feuchtwanger
Eztal Museum, Waldkirch, Baden Wurtenburg, Germany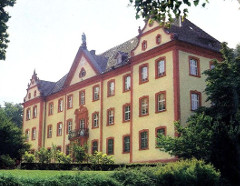 Saturday 27th July
7pm
Peter Feuchtwanger 20th Piano Masterclass Concert
Concert with Guest Pianist
Saeko Saito (Japan)
.
J.S.Bach, Partita I, BWV825
W.A.Mozart, Sonata B major, KV333
M.Reger, Ten small performance pieces, Op.44
R.Schumann, Papillons,Op.2
Elztalmuseum, Waldkirch, Baden Wurtenburg, Germany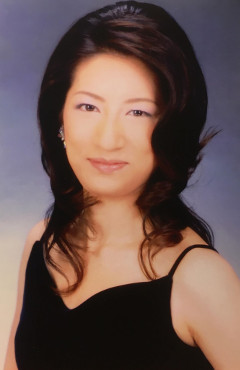 Tuesday 16th July
6.30pm
Masterclass Concert
William Cuthbertson, Dr. Yulia Lipmanovich and Adam Gyorgy will perform at the Siam Ratchada Auditorium, Yamaha Ratchadapisek Music School, Bangkok, Thailand.
Programme:
Scherzo B Flat Minor Op.31, F.Chopin
Ballade No.1 G Minor Op.23, F. Chopin
Andanta Spianata and Grande Polonaise Briliante E Major Op.22, F.Chopin
Etude in A Flat Major Op.36 , F.Blumenfeld
Papillons Op.2, R.Schumann
Tickets 200,400 Baht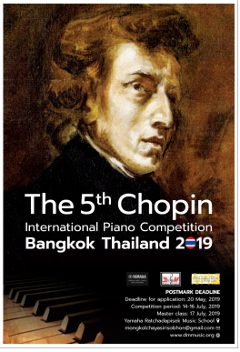 Sunday, 19th May
11.00am
Concert Matinée
Sonatas from various musical eras.
D.Scarlatti Sonata in E major K.380
J.Haydn Sonata in B minor Hoboken XVI : 32
S.Prokofiew Sonata No.7 ,Stalingrad
F.Chopin Sonata No. 3 in B minor Op. 58
the Elztalmuseum, Kirchplatz 14, D-79183 Waldkirch, Baden Wurtenburg. Tickets: 15€ / concession 13€ / Children 9€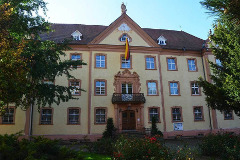 Friday 12th April
7.30pm
"Ohrenschmaus" - Albert Wöhrle Bio Catering
Carina Kaltenbach (violin) and William Cuthbertson (piano) will play beautiful light music. There will be salon music of various styles and epochs, from the Baroque to the Modern; look forward to fiery tangos, small sentimental dances, own compositions and sweet classical pieces.
Booking:
07685/-913 410 or email:
info@albert-woehrle.de
Location
The dining room in the former Gasthaus Rösch, Simonswälderstr. 50, 79261 Gutach-Bleibach Baden-Württemberg Germany.
Cost
: 38€. Ohrenschmaus 28€ - organic three-course meal [vegetarian or non-vegetarian] plus cultural program 10€]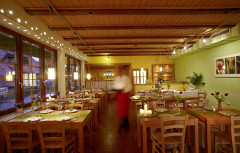 Sunday 31st March
6pm
Concert at Solothurn Steiner School
D.Scarlatti, Sonata in E major K.380
J.Haydn, Sonata in B Minor Hoboken XVI: 32
R.Schumann, Papillon Op.2
F.Chopin, Sonata No.3 in B minor Op. 58
Waldorf School, Allmendstrasse 75, 4500 Solothurn, Switzerland. Donations welcome.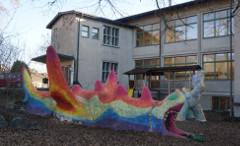 Friday 18th January
5pm
Pieces by Bach, Schubert, Schumann, Cui and Chopin (B minor Sonata).
Festsaal,
Wohnstift Freiburg
,Rabenkopfstraße 2, 79102 Freiburg. Entry free.