Sunday 18th November
7pm
Concert with works by Bach, Schubert, Scriabin & Chopin.
J.S.Bach arr. Myra Hess "Jesus,Joy of Mans Desiring"
J.S.Bach arr. F.Busoni "I call to you Lord Jesus Christ"
F.Schubert Impromptu G♭ major Op.90 Nr.3
A.Scriabin Sonata Nr.2 G# minor Op.19
F.Chopin Sonata Nr.2 B♭ minor Op.35
At Kath.Pfarrzentrum, Kirchplaz 6,79215 Elzach, Baden-Württenburg, Germany. Entry 10€.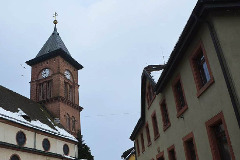 Friday 28th September
8.30pm
50 Shades of Home: The search for a phantom
An experimental film by Jürgen Dettling with improvised live music by William Cuthbertson (piano) and Michael Bornhak (Cello). Kommunales Kino Klappe 11 im Haus der Jugend, Fabrikstr.16, Waldkirch-Kollnau, Germany.
Saturday 1st September
7.30 pm
Masterclass Participants Final Concert
Students will bring the results of the
masterclass
to the final concert at Elztal Museum, Kirchplatz 14, D-79183 Waldkirch, Baden Wurtenburg : 12€ / Concessions 10€ / children 6€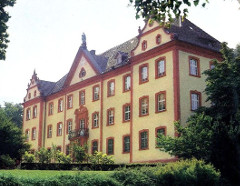 Saturday 2nd June
7pm
Piano Evening
Programme:
J.S.Bach, Partita in C minor BWV 826
F.Schubert Sonate in A major D664
M.Ravel, Pavane pur une infante défunte, Valses nobles et sentimentales, Alborada del gracioso
Vereinsheim des Westerwald Chors, Friedrichstr. 10, 56422 Wirges, Rhineland-Pfalz, Germany. €12
Saturday 5th May
12.45-1.45pm
Piano Concert. Improvisations : Dreams, dances, silent film accompaniment without a film. Market Place, Waldkirch, Germany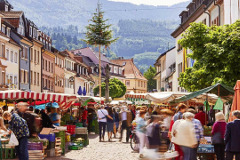 Sunday 29th April
11.00am
Chopin Piano Concert
Entry: 15€ / Concessions 13€ / Children 9€.
Eltalmuseum
, Kirchplatz 14,D-79183 Waldkirch, Germany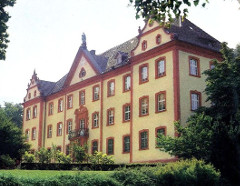 Saturday 7th April 8.15pm
Poetry and Piano - Mozart, A life in Music and Words
Piano: William Cuthbertson, Reading : Martin Lunz. Entry: €14.-€13. Kurhaus Badenweiler, Annette Kolb Saal, Schloßpl. 2, 79410 Badenweile, Baden Wurtenburg, Germany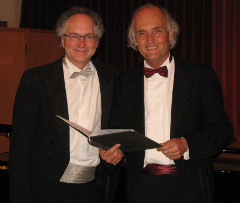 Friday 16th March
5pm
Chopin Favorites Concert
Ballade No.1 G minor Op.23
Grande Valse Brillante E flat major Op.18
Waltz D flat major Op.64 No.1
Waltz C sharp minor Op.64 No.2
Etude A flat major Op.25 No.1
Etude E major Op.10 Nr.3
Nocturne E flat major Op.9 No.2
Mazurka A minor Op.59 No.1
Fantasie-Impromptu C sharp minor Op.66
Ballade No.4 F minor Op.52
Wohnstift Freiburg, Rabenkopfstr.2, Freiburg, Baden Wurtenburg, Germany. Entry free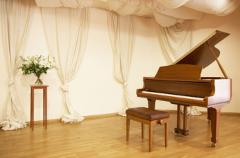 Sunday 14th January
5pm
Poetry & Piano
Poems written by the great humorist,
Wilhelm Busch
on the 110th anniversary of his death with Martin Lunz, actor and William Cuthbertson at the piano (playing his own compositions and improvisations). At the
Kurhaus
, Schlossplatz 2, 79410 Badenweiler, Breisgau-Hochschwarzwald, Baden-Württemberg, Germany. Tickets €12 in advance from Bookstore Heinrich, Luisenstr. 20a, Badenweiler, Germany,
online
or at the door