3pm
Sunday 10th
April
Peter and the Wolf by Sergei Prokofiev
Arrangement for piano by Thomas Dunhill, Narrator: Peter Ritter, Piano: William Cuthbertson.. Elztalmuseum, Kirchpl. 14, 79183 Waldkirch, Baden-Wurttemberg, Germany.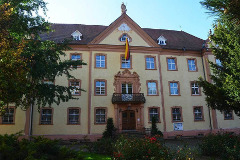 Saturday June 25th 4pm and 7pm
Sunday June 26th 4pm
Barrel Organ Concert, The Threepenny Opera
The soprano Agnes Lipka will perform in a duet with the tenor singer David Brooke pieces from the Threepenny Opera by Berthold Brecht and Kurt Weill. They are accompanied by the original barrel organ from the operas premiere (Berlin 1928). William Cuthbertson will accompany the Aria of Lucy. Henning Ballmann will compere the event. Open air in front of the Elztalmuseum, Waldkirch, Germany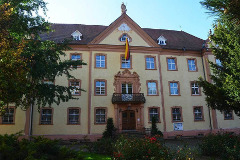 Saturday 9th
July
Eurythmie with the Eurythmie Group, Freiburg.
Recitation: Gudrun Genkinger
Eurythmy: Andrea Fitzlaff, Hiroko Kitawaki-Altmüller, Martina Müser
Piano pieces by Clara Schumann, Mozart, Bruckner, Mendelssohn and Chopin performed by William Cuthbertson
At: Christian Community,Goethestr.67a, 79100 Freiburg, Baden-Wurttemberg, Germany.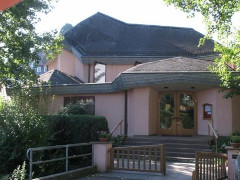 Friday 29th
July-
Monday 1st
August
Peter Feuchtwanger Piano Masterclass
With William Cuthbertson, masterclasses and Manfred Seewann, Peter Feuchtwanger exercises. More details
here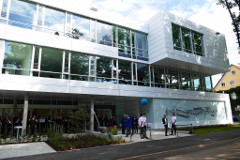 7pm
Saturday 30th
July
Masterclass Piano Concert - David Cools
Manuel De Falla: Serenata Andaluza
Igor Albéniz: El puerto
Frederik Chopin: Etude Op.10 No.9
Frederik Chopin: Nouvelle étude No.1
Frederik Chopin: Ballade Op. 38
Felix Mendelssohn: Rondo Capriccioso Op.14
Ludwig Van Beethoven: Sonate Op.27 No.2 I. Adagio sostenuto
Claude Debussy: Claire de lune
Claude Debussy: La Cathédrale engloutie
Astor Piazzolla: Adios Nonino
Johann Sebastian Bach/Franz Liszt: Prelude and Fugue BWV 543
Elztalmuseum, Kirchpl. 14, 79183 Waldkirch, Baden-Wurttemberg, Germany. 12€ /8€.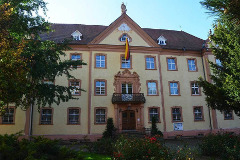 7pm
Monday
1st August
Master class Participant's Closing Concert
Ludwig van Beethoven, Sonata op.109 1st Movement - Sarah Homberg
Johann Sebastian Bach, Inventions No.5,6,8 - Mark Waklan
Frederik Schubert, Impromptu Op.90 No.4 - Hsin-Yi (Christine) Lin
Sergei Prokiev Sonata Op.28 No.3 - Christian Loschke
Franz Liszt, Les Cloches de Geneve - Chiara Karwat
Frederik Chopin, Balade No.3 Op.47 - Beke Lindenlaub
Frederik Rzewski, Piano Piece No.4 - Chiara Karwat
Elztalmuseum, Waldkirch, Baden-Wurttemberg, Germany. Tickets 12€ /8€.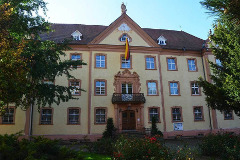 7.45pm
Friday 16th September
Klappe 11 : Piano music for the beginning of the new film season
Film: The Light That Dreams Are Made Of. Admission €5.50. Members €4.5. More details
here
. At Kommunales Kino, 79177 Waldkirch, Baden-Wurttemberg, Germany.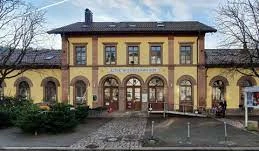 3pm
Sunday
9th
October
Piano matinée
Franz Schubert, Sonata in B-flat Major D.960
Franz Liszt,Les Jeux d'eaux a la Villa d'Este
Claude Debussy, L'isle Joyeuse
Frederik Chopin, Andante spianato et grande polonaise brillante Op.22
Elztalmuseum, Kirchpl. 14, 79183 Waldkirch, Baden-Wurttemberg, Germany.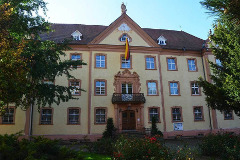 Saturday
10th December
19:30Uhr
Eurythmy performance
Wolfgang Amadeus Mozart - Adagio B Minor
Bela Bartok - Dirge
Clara Schumann - Variations, Theme, Nos 1.2 and 3
Alexander Scriabin - Mazurka B Minor
At the Christian Community , Goethestr.67a, Freiburg, Baden-Wurttemberg, Germany. Donations welcome.